April 23, 2020
Community
Kids Drawing Contest Now Open
Calling all artists! West Pierce Fire & Rescue knows how much students are missing art class and wants to help. In cooperation with West Pierce C.A.R.E.S.,  a drawing contest for students who wish to share their best fire department drawing is now accepting submissions.
The rules are simple:
Kids ages 4-12 who live or attend school within Lakewood, University Place or Steilacoom are eligible.
Draw your best fire department picture. This could be a fire engine, firefighters, a fire station or anything you'd like!
Any art supplies may be used: crayons, pencils, paint, etc.
Have a grown up take a photo of your artwork and email it to: communications@westpierce.org by 5:00 p.m. on Thursday, April 30, 2020. Please include the child's first name, school they attend and age in the email.
Grown ups will be notified via email if their child is a winner.
Three total winners will be chosen and will each receive a $50 MOD Pizza gift card. One winner will be chosen from each age group (4-6, 7-9, 10-12 years).
Prizes are provided by West Pierce C.A.R.E.S, a 501(c)(3) non-profit organization. No taxpayer dollars are used for this contest.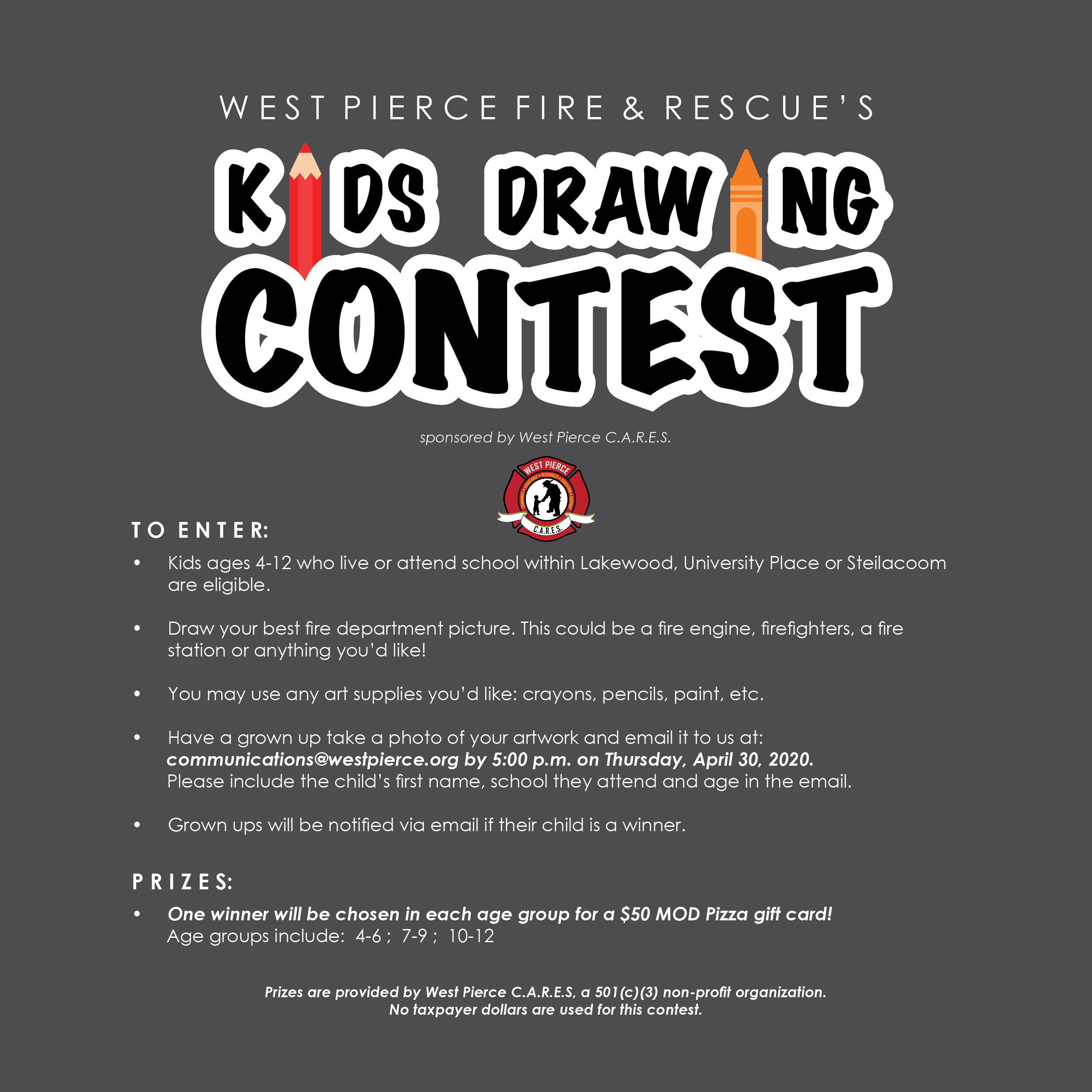 Back to News