Build a Kit
After an emergency, you may need to survive on your own for several days. A disaster supply kit is a collection of basic items that you may need following an emergency. Please check out the videos and links below for tips on how to build a grab and go kit, a family kit, and an office kit.
Be sure you're 2 Weeks Ready! To get yourself prepared, check out this checklist.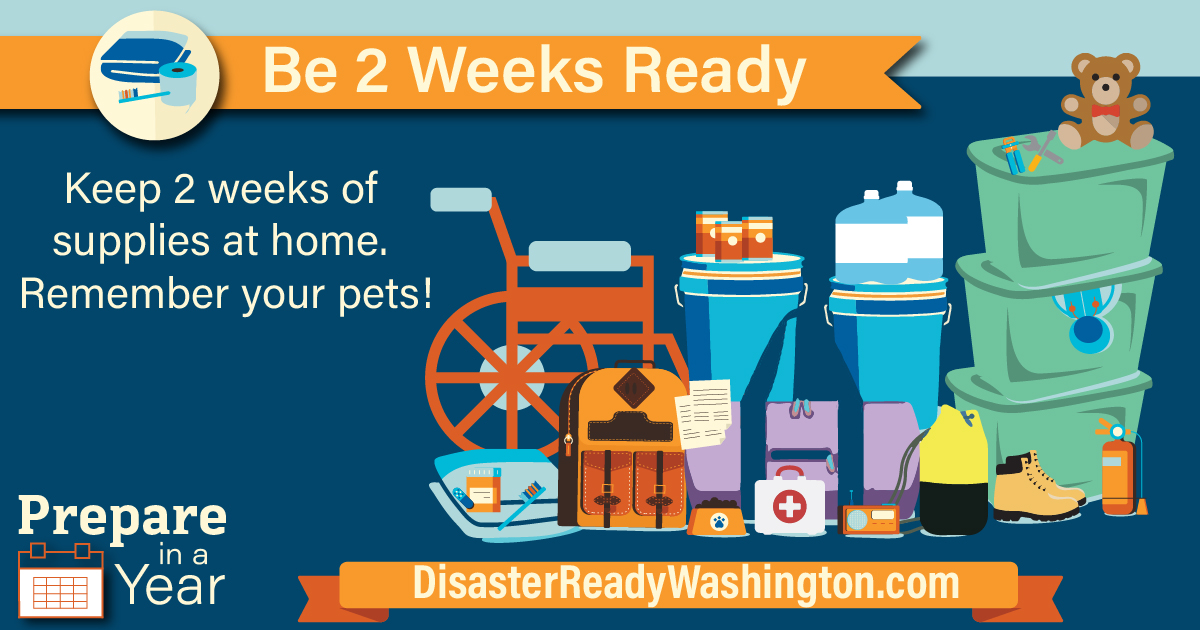 A family kit should have enough supplies to sustain you and your family for a few days following a disaster. Remember to customize the family kit to your family's needs.
An office kit should contain supplies that you will need in case you need to remain in your office for a prolonged period of time until relief arrives. Placing it under your desk should make it accessible during an emergency.
A Grab and Go Kit is a great resource for everyone in the family to have. They can be customized to each family member and should be placed in a spot that is easy to grab if you need to quickly leave your house.