May 24, 2018
Community
Mock DUI Crash Shows Students the Consequences of Impaired Driving

As we move into the unofficial start of summer, it is important to remember the consequences of impaired driving. This could range from intoxication to being under the influence to distraction and much more. Students from Lakes High School's senior class watched as their classmates helped local emergency responders demonstrate these how these decisions can become lifelong lessons.
This year's mock DUI crash marked the 20th year West Pierce Fire & Rescue has partnered with the Lakewood Police Department, Clover Park School District and Mountain View Funeral Home to show students the impact, which was palpable.
Thank you to all who participated in another successful event and please remember to celebrate safely not only in the months ahead, but all year long.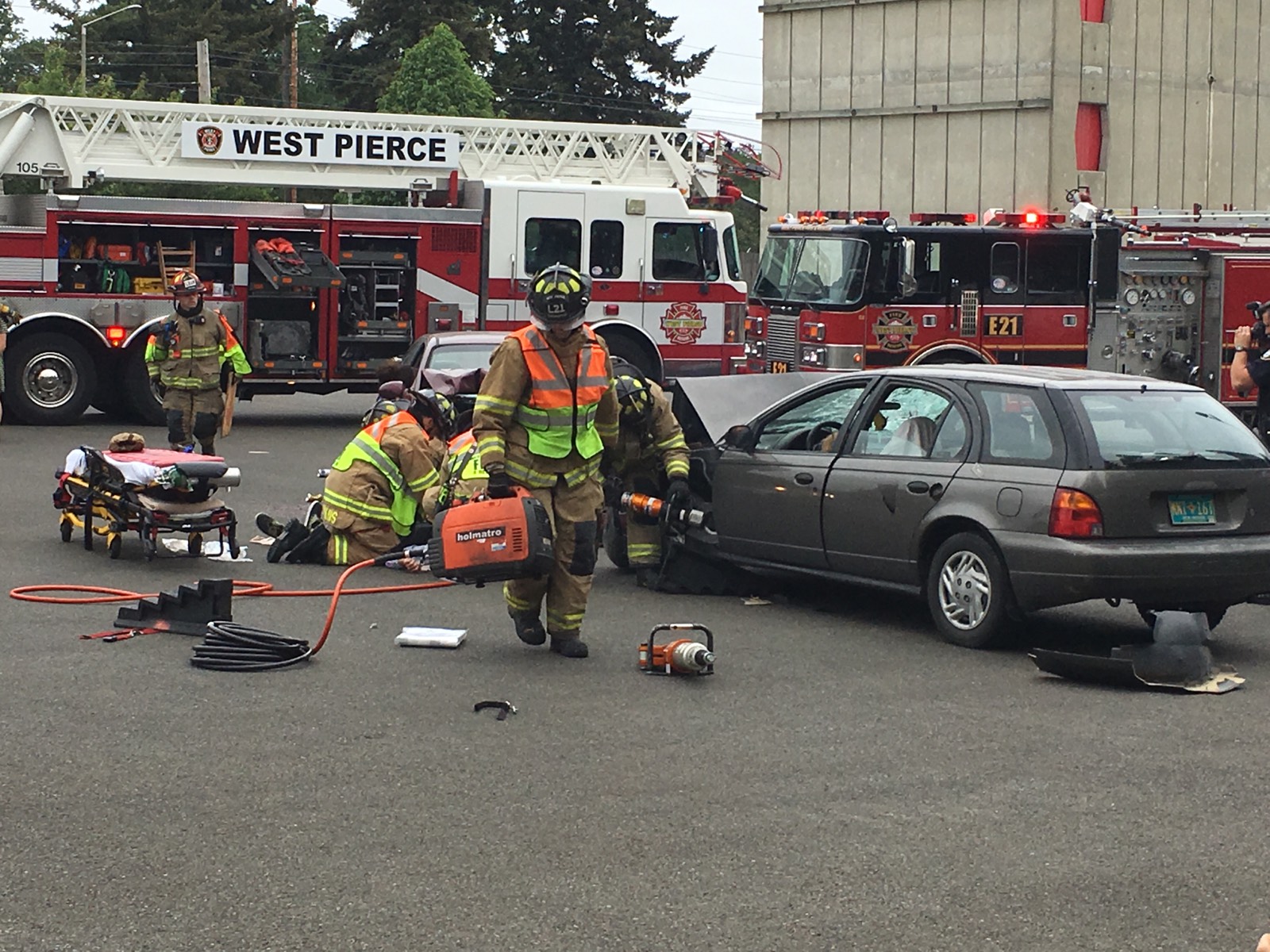 Back to News