May 1, 2018
Community
Retirement Creates Promotions at West Pierce Fire & Rescue
At Tuesday evening's Board of Fire Commissioners meeting, the room was full to watch four newly promoted personnel officially take on their new roles, following the retirement of Deputy Chief Mitch Sagers.
Chief Sagers served the University Place and West Pierce communities for more than 34 years and officially entered a new chapter in his career at the end of April…retirement! Chief Sagers served as a volunteer firefighter, paramedic and other various ranks within the University Place Fire Department, including the role of Fire Chief during the merger to create West Pierce Fire & Rescue. WPFR wishes him all the best in his retirement and thanks him for his years of service. Chief Sagers was presented with his retirement plaque at the last April Board of Fire Commissioners meeting.
Filling his position and promoted at Tuesday's meeting is Assistant Chief Paul Tinsley, who has served WPFR as the Assistant Chief of Operations and will move into Deputy Chief Sagers role effective immediately. Due to Chief Tinsley's promotion, his position will be filled by Captain Mike Boltz. Captain Boltz's promotion leaves his seat vacant, meaning Firefighter/Engineer Steve Vukich will be promoted to fill his role as Captain. FF/E Vukich's seat will then be filled by promoting Firefighter Brian Bouton.
While it's not always easy to see any personnel leave, WPFR is excited to see movement and highly qualified individuals fill various roles within the District. Congratulations to Chiefs Sagers, Tinsley and Boltz, Captain Vukich and Firefighter/Engineer Bouton and good luck in your next chapter!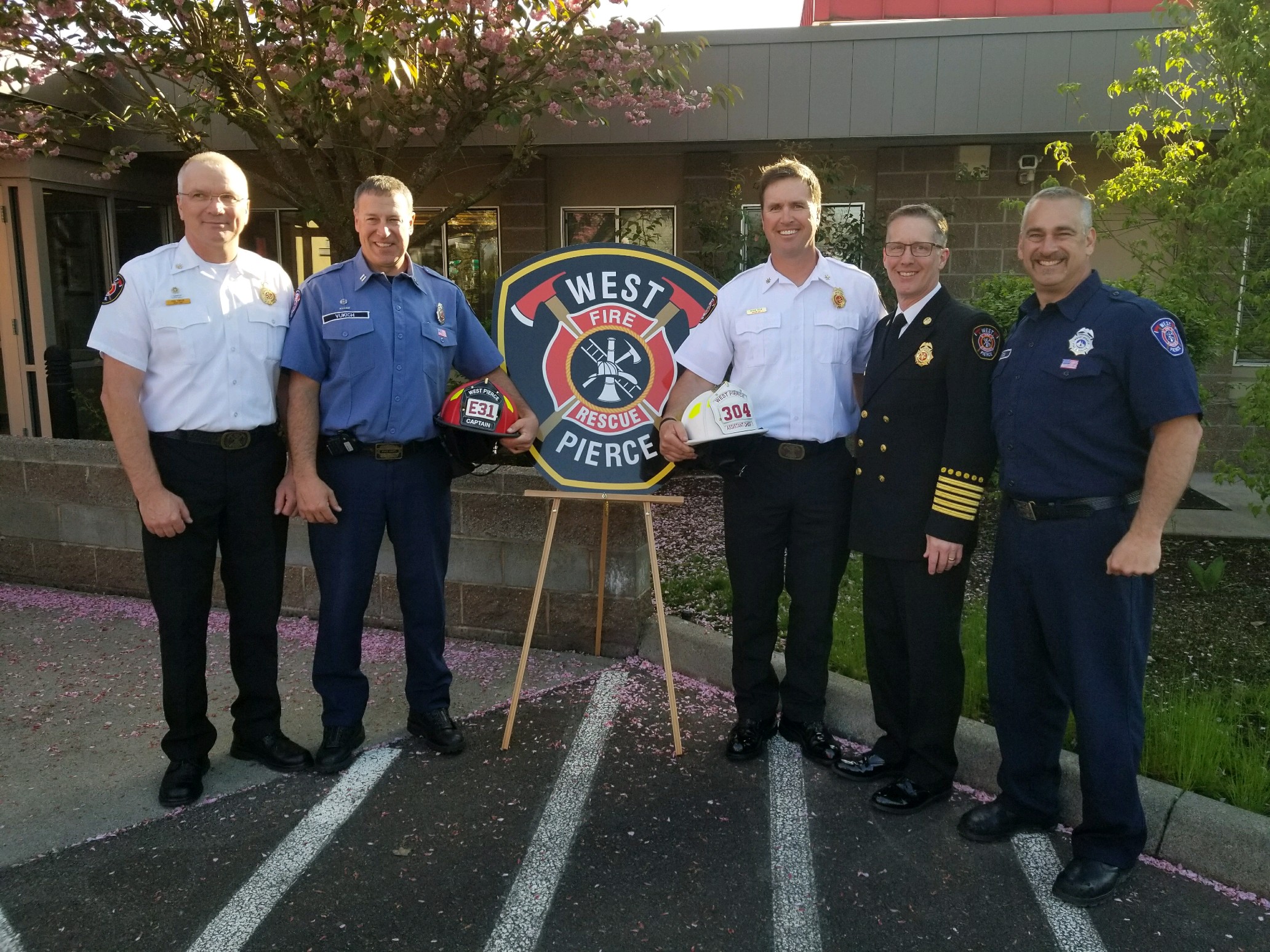 Back to News