January 17, 2023
Community
West Pierce Celebrates Promotions
At the Board of Fire Commissioners meeting on Tuesday, January 17th, West Pierce Fire & Rescue celebrated the promotions of Captains Lisa Morin and John Craig.
Captain Morin is if the first female firefighter to be promoted to suppression Captain. In 2020, she and two other firefighters were highlighted as WPFR's first all-female crew. To read that story in The Monitor, please click here (and scroll to page 6.)
Congratulations to both Lisa and John on their new roles!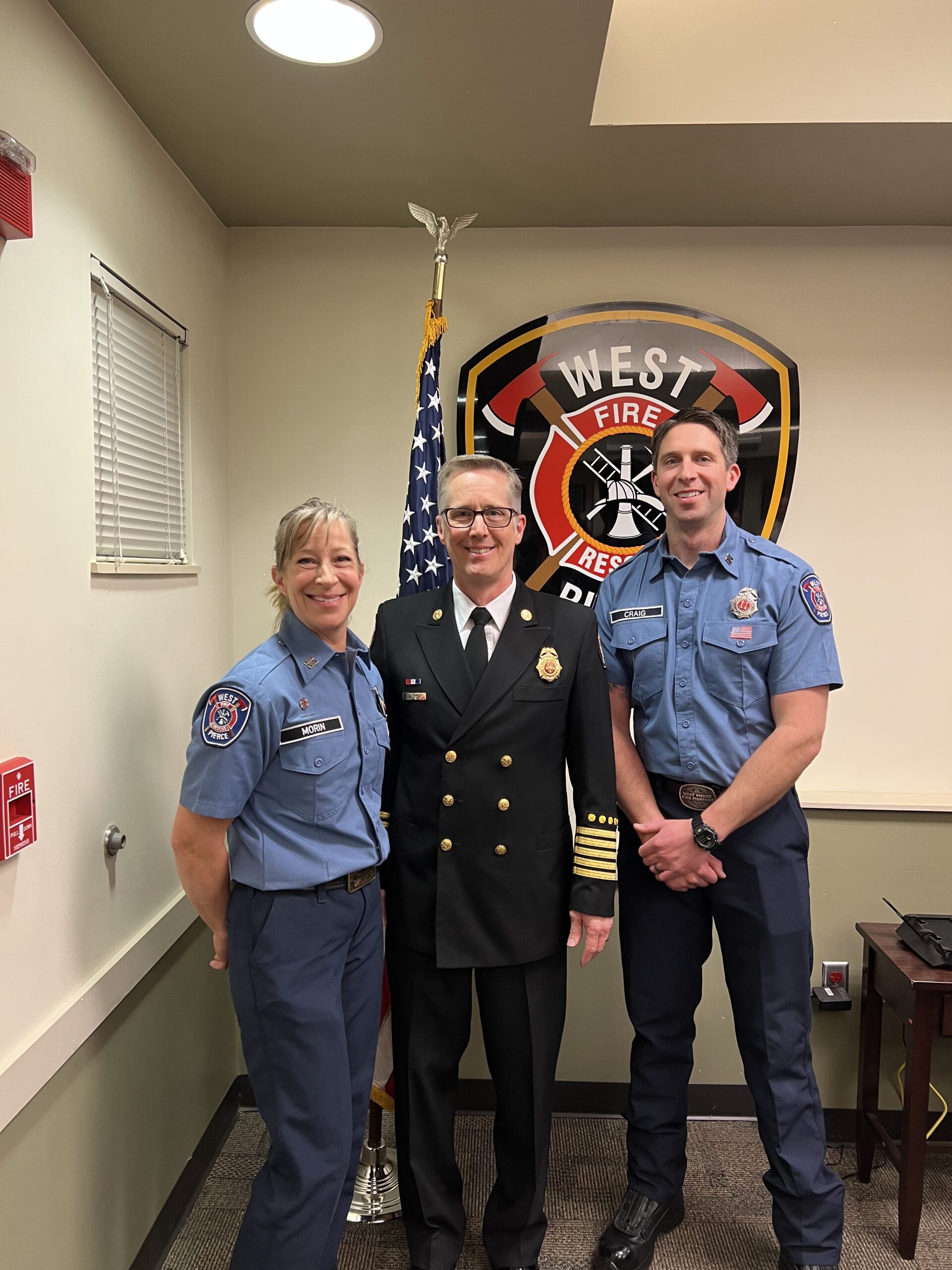 Back to News