August 8, 2023
Community
West Pierce Connected CARE Manager Awarded as Health Care Hero
In February 2022, West Pierce Fire & Rescue implemented the Connected Community Access, Referral and Education (CARE) program. This program was created to empower residents of WPFR to manage their healthcare, mental health and social needs by assisting them with access to the proper community resources, which helps to eliminate the over-utilization of the 9-1-1 system. WPFR is proud to announce Karen Gilbert, Registered Nurse and Connected CARE Coordinator, was named a Health Care Hero by the Puget Sound Business Journal.
Gilbert's work is similar to a nurse case manager in the hospital setting however, she also responds to 9-1-1 scenes with firefighters to assist with highly complex medical, mental health and substance abuse cases among others, as an additional resource. She spends much of her time working with the patient, firefighters, and the rest of the patient's care team to improve communication and coordination of medical care. This work serves to improve patient health outcomes as well as reduce the reliance of these calls on the 9-1-1 system and emergency rooms.
Gilbert created and implemented a referral program, where firefighters can request her assistance to provide the best care for patients who may not have emergent needs. Referrals are sent to Gilbert directly from firefighters and paramedics on emergency calls who identify individuals that may benefit from the program, and range from ages 10 to 98. Some examples include: high utilizers of the 9-1-1 system for non-emergent hospital transports, a patient who lives alone and is starting to have declining health and requests resources, a patient firefighters have seen multiple times and is considered a high utilizer of healthcare services, or a patient who is having mental health issues and doesn't know how to navigate the system.
Within two weeks of the Coordinated CARE program's implementation, Gilbert was already making a difference. Firefighters ran a call on a complex medical patient with non-emergent medical needs.  The patient did not know how else to receive help other than calling 9-1-1. Within a day of receiving the notification of this patient, Gilbert was able to access the patient's medical records, better understand the complexity of his issues, and develop a care plan for firefighters that integrated with the rest of his care team. This was something WPFR had never had the capacity to effectively do prior to Gilbert coming on board.  She immediately impacted patient outcomes and provided firefighters a much needed resource.
Since the program was implemented just over a year ago, there have already been more than 450 referrals. An average of 40 referrals come through on a monthly basis. WPFR is very proud of Gilbert's efforts and accomplishments, and is extremely excited to see her awarded as a Health Care Hero.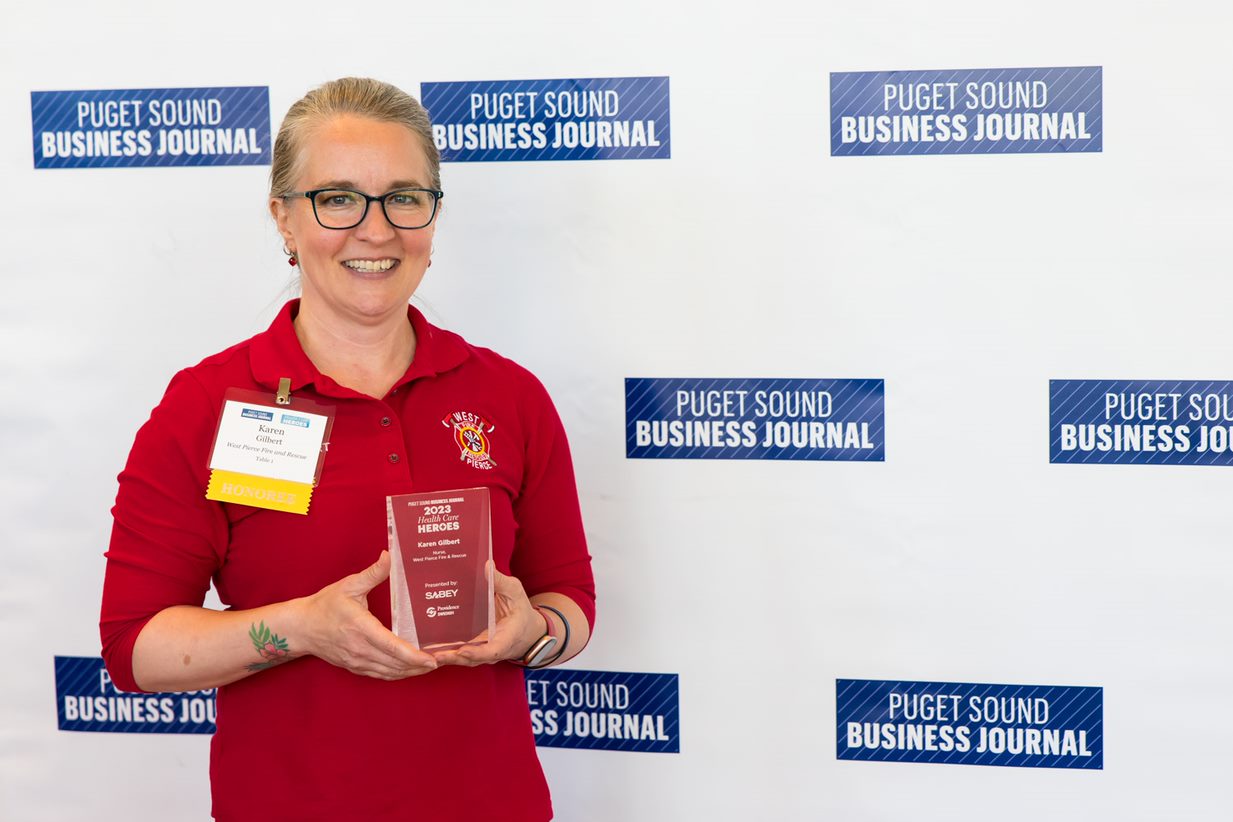 Back to News