May 20, 2022
Community
West Pierce Fire & Rescue Celebrates EMS Week
It's National Emergency Medical Services (EMS) Week! So far this year, nearly 82% of WPFR's call volume is for medical aid. In 2021, WPFR ran 17,776 total 9-1-1 calls for service, which is approximately a 10% increase over the year prior.
Every firefighter is trained to the level of Emergency Medical Technician (EMT), while approximately a third have gone on to obtain their Paramedic certification. WPFR sends firefighters to Tacoma Community College to obtain their certification. This one-year program includes classroom and hands-on instruction, clinical rotations and ride time with EMS agencies. Currently, WPFR has one firefighter in Paramedic school and she is on track to graduate in June.
WPFR is proud to introduce its first all-female crew: Firefighter/Paramedics Haley Harn and Solveig Waterfall (pictured below). Responding out of Lakewood on Medic 20, they have been serving the community together for six months and WPFR is extremely proud of the work they do each and every day.
In an attempt to continue to serve the community at the highest level, applications are currently being accepted for entry-level and lateral Firefighter/Paramedic. Please visit WPFR's employment webpage for more information.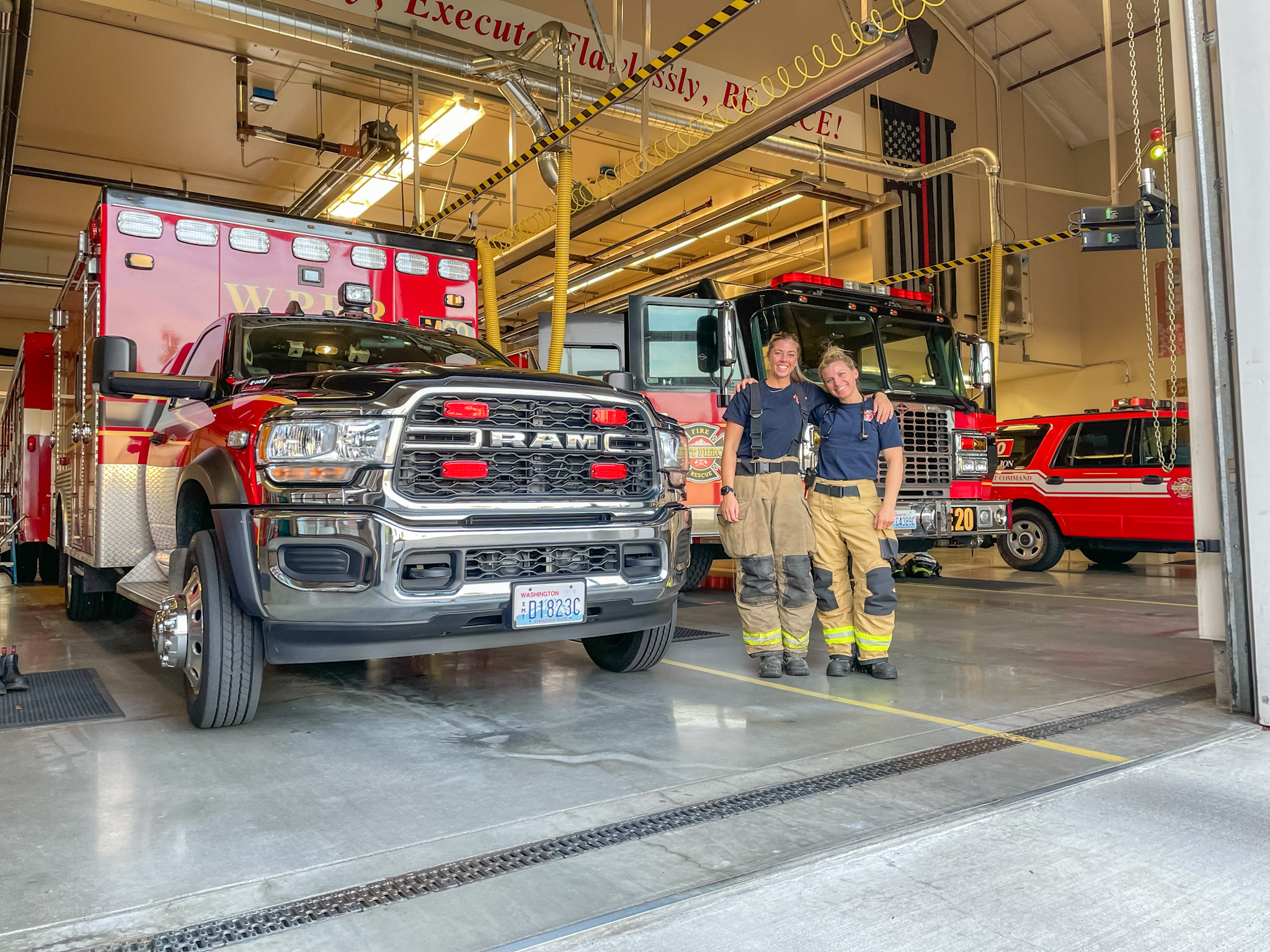 Back to News