November 20, 2019
Community
West Pierce Fire & Rescue Recognize Residents with Life Saving Award

On October 19, West Pierce Fire & Rescue was dispatched to a water rescue on Puget Sound, near Day Island. The gentleman in need of help was rescued by crews on Fireboat Endeavor. He was transported to the hospital in stable condition, but in need of medical attention due to hypothermia.
Firefighters were able to locate this man as quickly as they did thanks to Day Island residents Scott and Susan Bigler. They heard the man's cries for help, called 911 and directed our crews as accurately as possible to his location. On Tuesday night, they were recognized in front of the Board of Fire Commissioners for their brave efforts and presented with a life-saving award.
Bystander intervention can make a vast difference in the outcome of an emergency and this was one of those situations. Thank you, Scott and Susan, for all you did to assist this man in his time of need. Your hard work is greatly appreciated!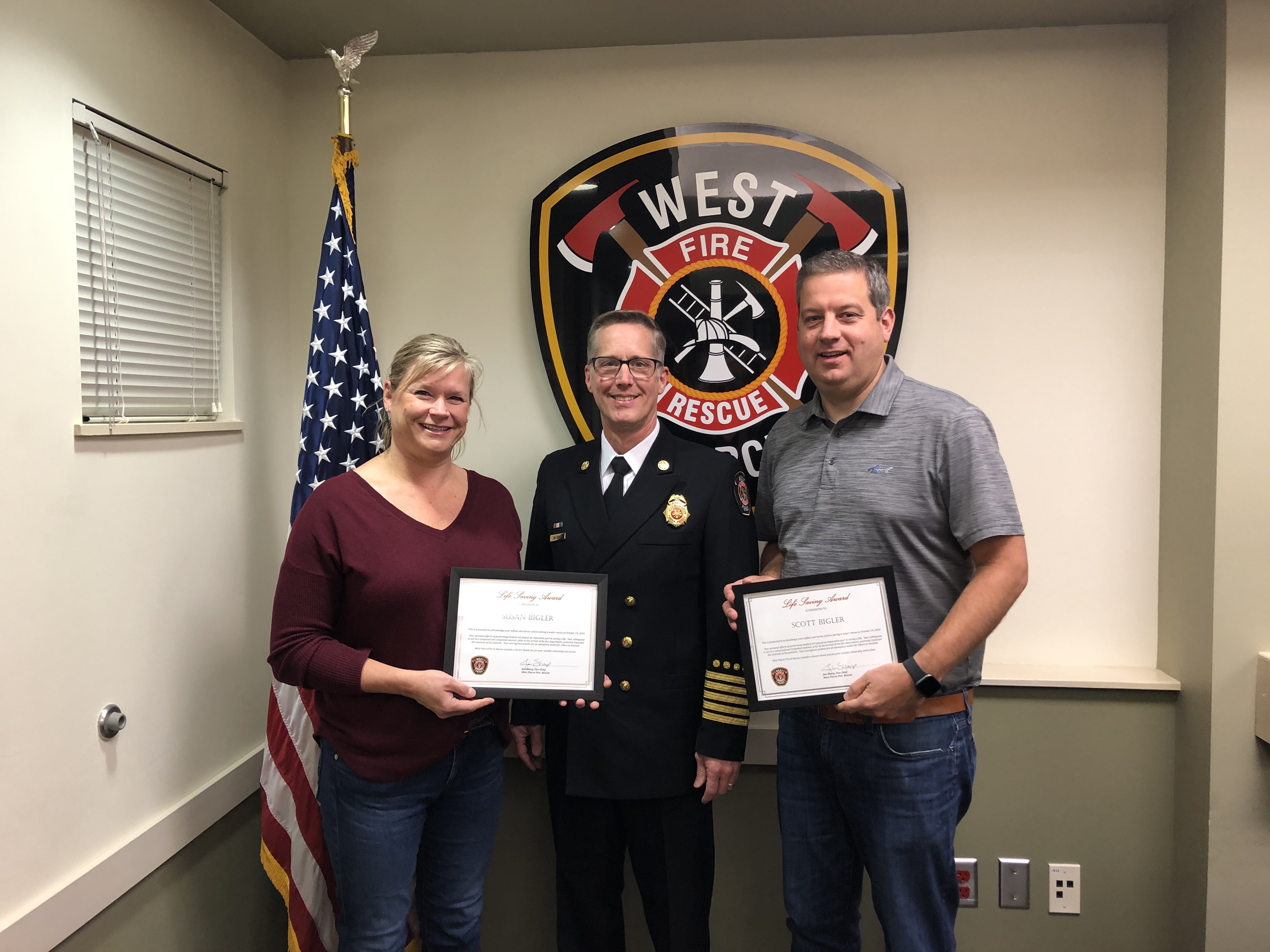 Back to News