September 20, 2023
Lakewood
West Pierce Fire & Rescue Thanks Lakewood Police
Fire Chief Jim Sharp recently recognized the personnel of the Lakewood Police Department (LPD) for their valuable partnership. West Pierce Fire & Rescue thrives on working diligently with partner agencies and Lakewood Police is no exception.
In a letter to Lakewood Police Chief Patrick Smith, Sharp wrote, "Although it isn't their primary duty, LPD officers never hesitate to provide critical medical aid when necessary. Even after the fire department arrives, they will continue to assist with medical care, when extra hands are needed. In potentially violent situations, they efficiently and effectively de-escalate the situation making it safe for our firefighters as well as bystanders."
Sharp went on to mention their efforts in two incidents in August that directly impacted the Lakewood community. "In the recent fires at the Jamestown Mobile Home Park and Fort Steilacoom Park, the efforts of your officers to assist in evacuations was invaluable. Their efforts in these two fires not only allowed our firefighters to concentrate on fire operations, they saved lives."
Without LPD's dedication to work cohesively together, evacuate residents and ensure the safety of all personnel and the community, both events could have had very different outcomes. The partnership between first responders is extremely important and West Pierce Fire & Rescue is proud of the one it is has built with the Lakewood Police Department.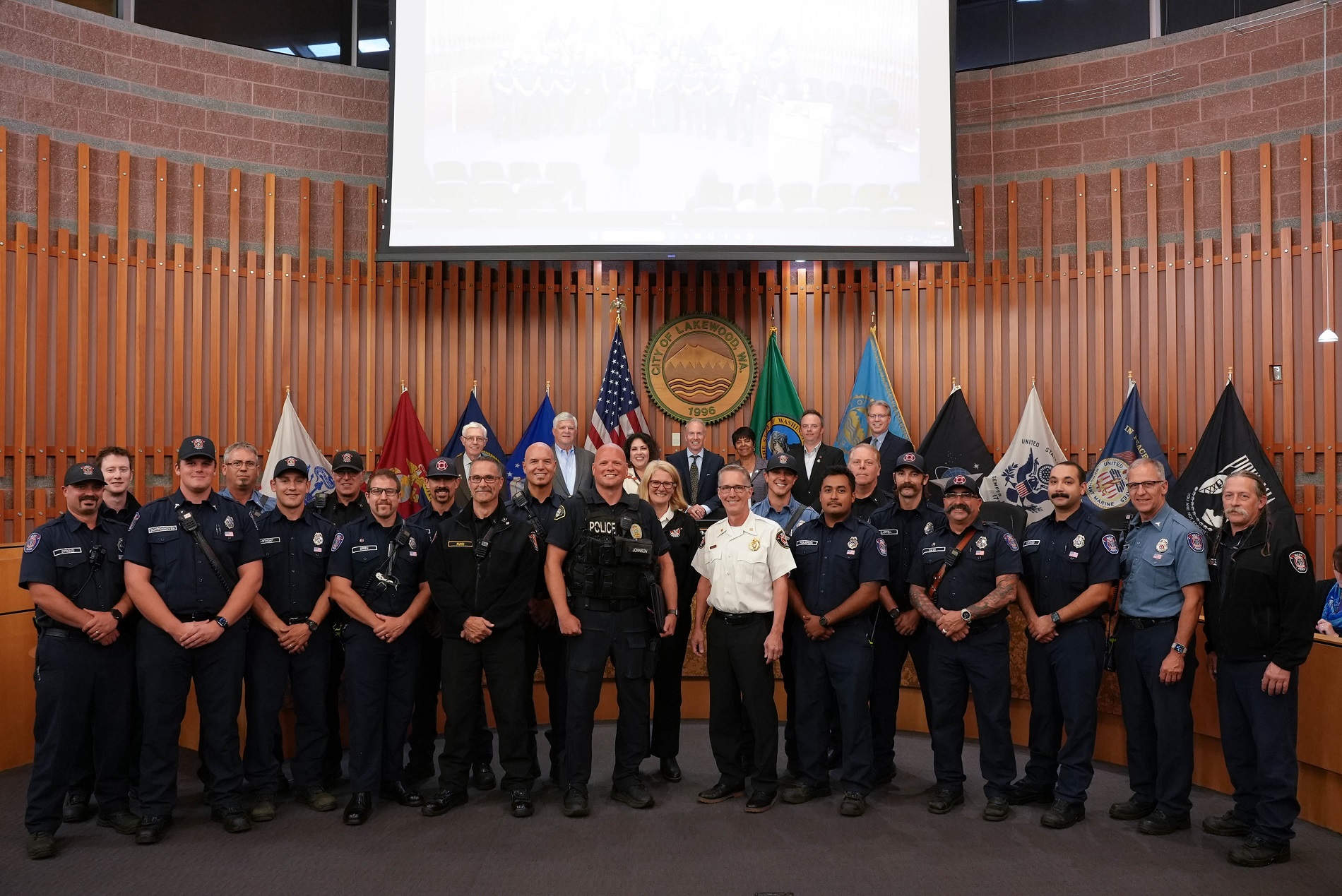 Back to News