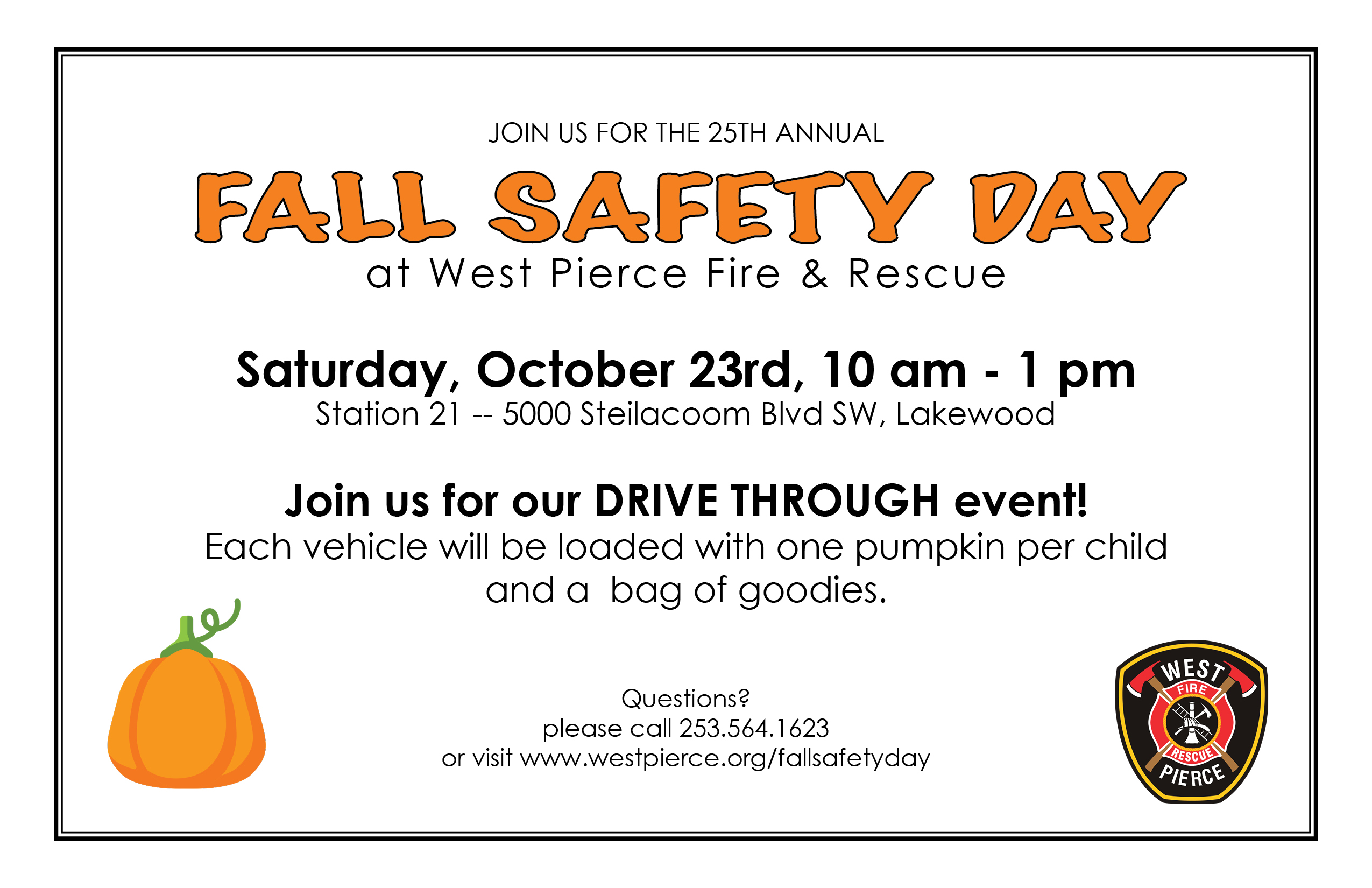 Saturday, October 23rd, 10 am – 1 pm
Station 21 — 5000 Steilacoom Blvd SW, Lakewood
Due to COVID-19 restrictions, a community event is not possible this year. Instead of cancelling, please join us for what is now a DRIVE THROUGH event! Each vehicle will be loaded with one pumpkin per child and a bag of goodies.
Traffic flow is important for this event, so please see the map below with designated entrance and exit locations. Please note when cars exit onto Steilacoom Boulevard, they will only be able to turn right.