August 16, 2023
Fire
Brush Fire at Fort Steilacoom Park
Update 8/16/23 at 7:03 p.m. – Fortunately, there were no homes involved during this incident. Two firefighters were evaluated for heat-related injuries.
Firefighters remain on scene tonight, putting out hot spots. Per the Lakewood Police Department, the trail around Waughop Lake and the trails leading to/from the lake are closed indefinitely. Please obey barricades and signs, and stay out of the area.
Update 8/16/23 at 4:57 p.m. – Evacuation orders have been lifted.
Original post 8/16/23 at 4:20 p.m. – This afternoon at 12:51 p.m., West Pierce Fire & Rescue (WPFR) was dispatched to Fort Steilacoom Park for a brush fire. Crews arrived to find a fast-moving grass fire near Waughop Lake in Lakewood. Due to the size of the brush fire and how quickly it was moving, it elevated to a second and then a third alarm fire.
Multiple neighboring fire departments are assisting in the incident, which included two helicopters from Washington State Department of Natural Resources (DNR). Multiple water drops have been made by DNR from Waughop Lake.
The City of Lakewood and Lakewood Police handled evacuations within a half-mile radius of the fire and are considered voluntary. Multiple reverse 9-1-1 calls and door-to-door notifications were made to alert residents impacted. To sign up for CodeRED notifications, please visit the Emergency Alerts page if you live or work in Lakewood, University Place and/or Steilacoom.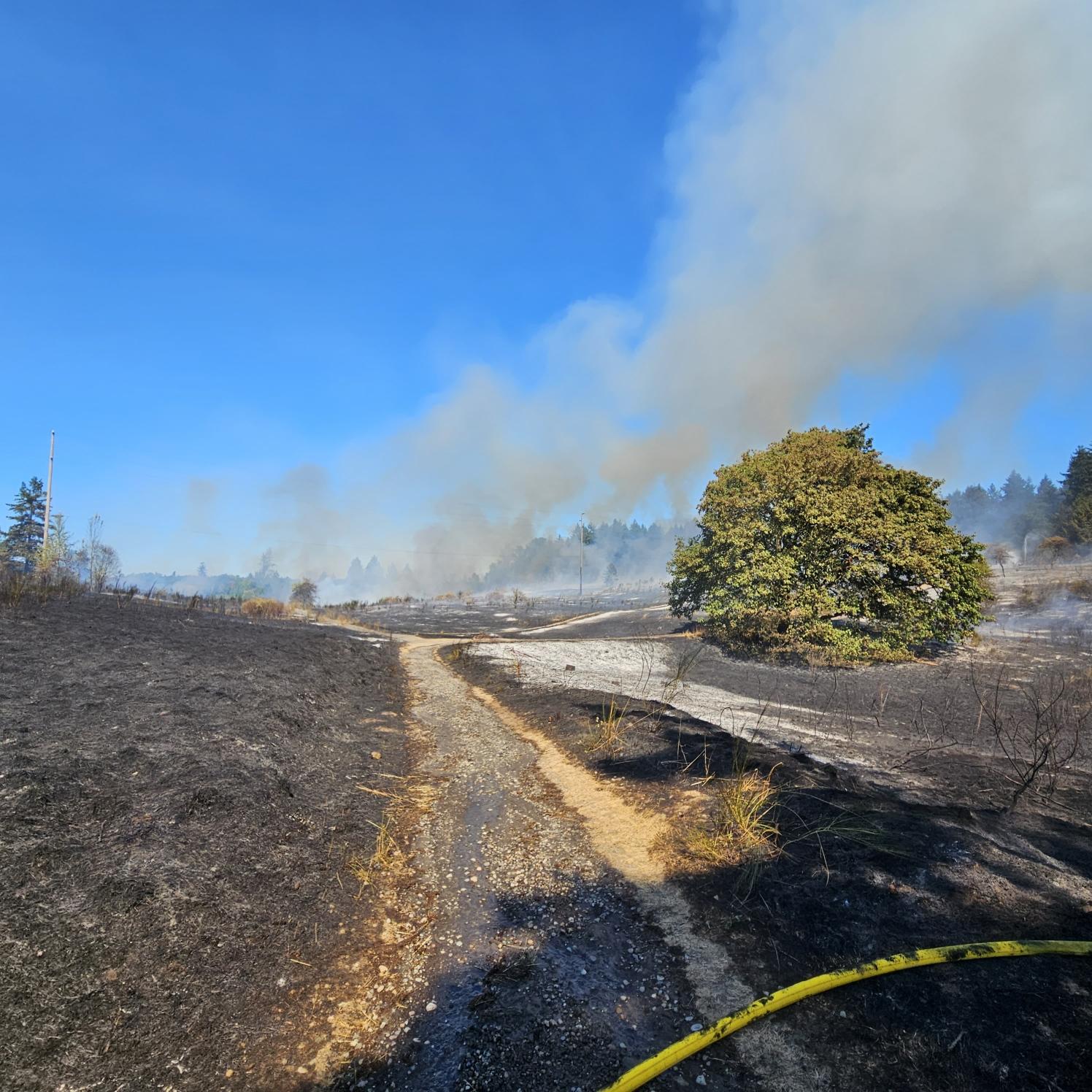 Back to News